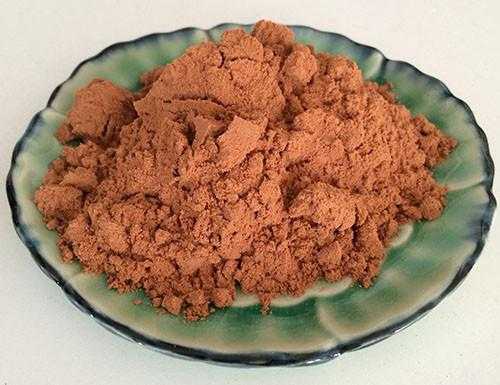 Natural Dyes - Acacia Extract, Wattle, Black Wattle
Acacia extract also known as Wattle
Acacia (Wattle) extract is a plant extract rich in tannins obtained from the heartwood of the Black Acacia (Acacia mearnsii De Wild). This species is also named "Black Wattle".
Acacia is very rich in tannins which allows the pre-treatment of the cellulosic vegetable fibers to improve the fixation of the mordant during the mordanting process. 

Acacia extract also allows one to dye with or without mordant. The shades obtained cover a wide range from beige to brown, grey and almost black with the iron sulfate.

The acacia extract contains 60 – 65 % of condensed tannins.

The black locust tree represents the biggest source of plant tannins in the world. It is native of the southeast of Australia and was introduced into numerous tropical and subtropical regions. 
Be sure to check out our Mordants and Assists