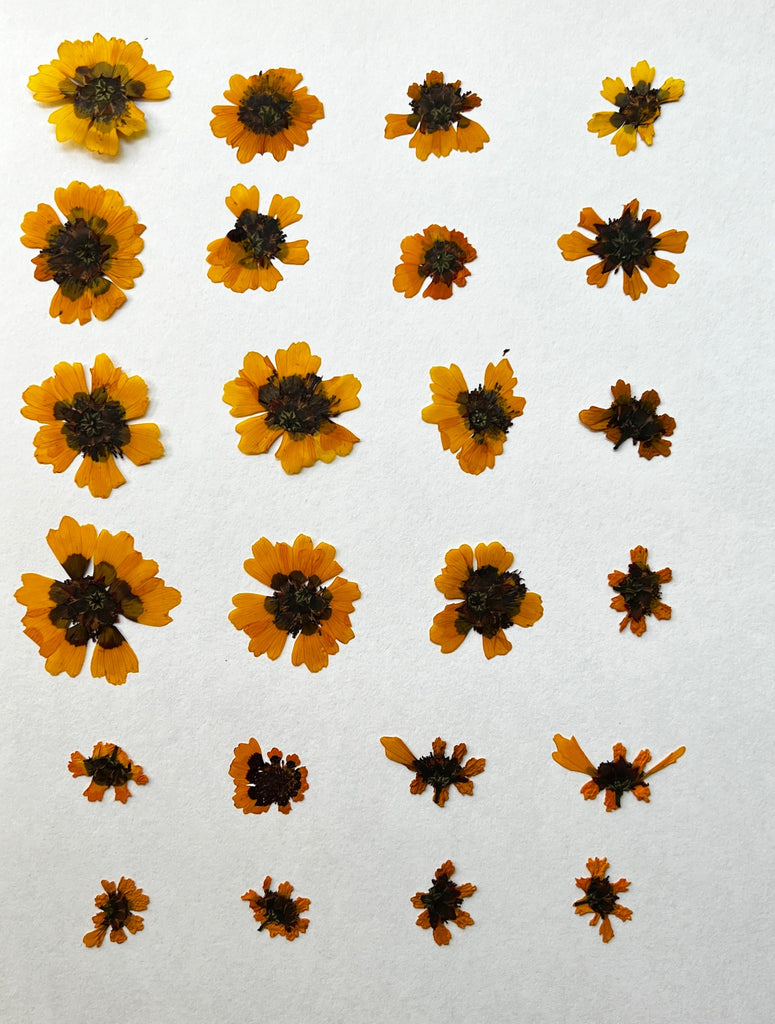 Natural Dyes - Dyer's Coreopsis - Pressed Flowers
The pressed Dyer's Coreopsis flowers are perfect for eco-printing on fabric.
Fabrics should be pre-mordanted - protein with Alum and cellulose with Aluminum Acetate.
The flowers are grown organically in my dye garden in Roanoke, VA
**Buyer responsible for import/export rules to their country.**

Know your laws! Not all products are legal to ship to your country and may be seized by customs. We cannot offer refunds or reships should this happen.