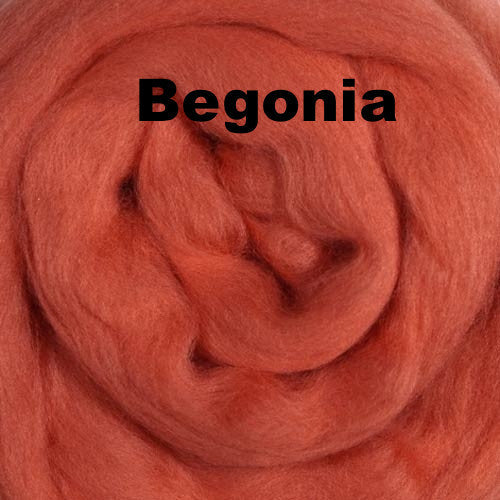 Merino Wool Roving for Felting and Spinning - The Reds
Merino Wool Roving for Felting and Spinning - The Reds
Merino Wool Roving from Foxglove Fiberarts (formerly Ashland Bay) offers nearly 70 variations of bright and vibrant, Solid colored Merino Wool dyed fiber for spinning and felting. Cool blues, vivid greens, natural neutrals, bright reds, crisp violets, and mellow yellows are perfect for your projects. Solid Colored Merino colors are nature inspired.
21.5 microns

Staple length of 70mm or 2.75"

Combed top
Looking for felting needles? 
Looking for undyed merino?
Ashland Bay Undyed Merino Wool Roving - 19.5 micron

Ashland Bay Undyed Merino Wool Roving - 21.5 micron