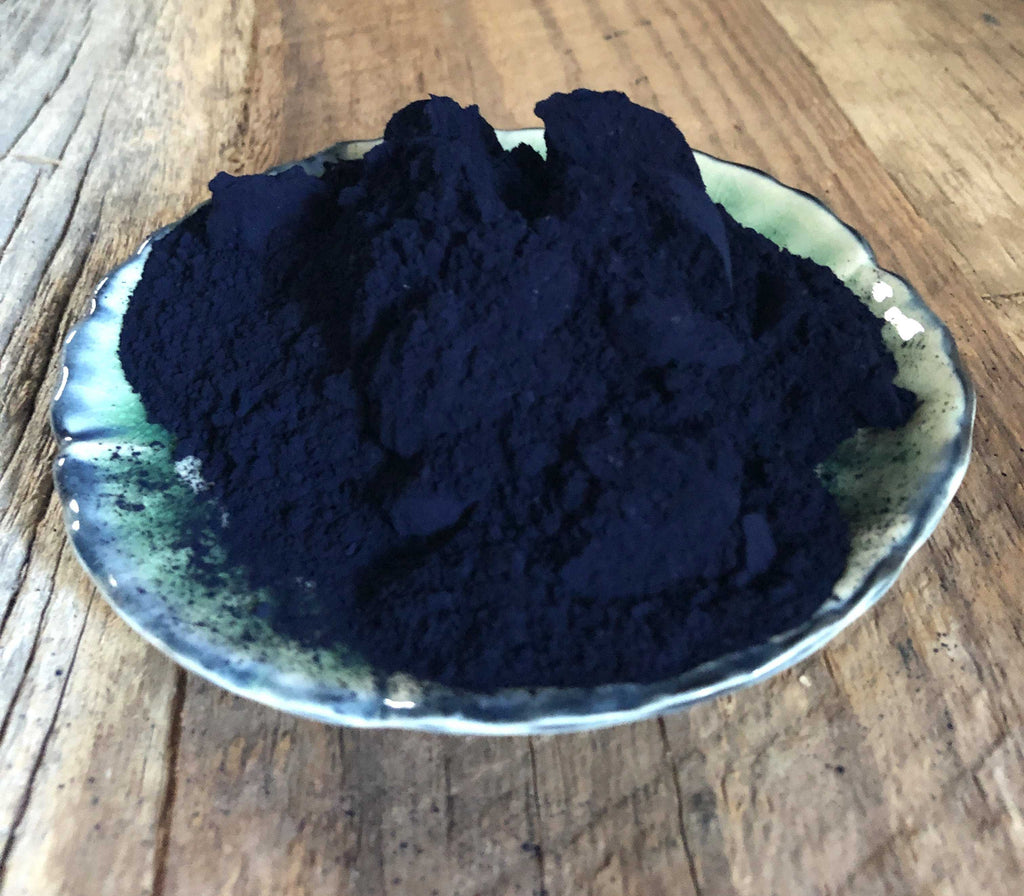 Natural Dyes - Indigo - Indigofera Suffruticosa
Indigo - Indigofera Suffruticosa is one of the best natural indigos!   It is of exceptional quality! 
All natural Indigo prepared from fresh leaves of the American indigo plant (Indigofera Suffruticosa L.) by natural fermentation process.
This indigo is manufactured in Central America through fair and sustainable production
Product in powder form
Indigotin minimum is 44%
This is a natural, pure plant product. There are numerous ways to make an indigo vat for dyeing. I suggest finding a good book, do some research on-line or take a workshop. Indigo is magical to work with and creates a blue like no other.
We do not supply instructions when purchasing indigo by the ounce. We do supply detailed instructions with our indigo kits.

Be sure to check out our Mordants and Assists