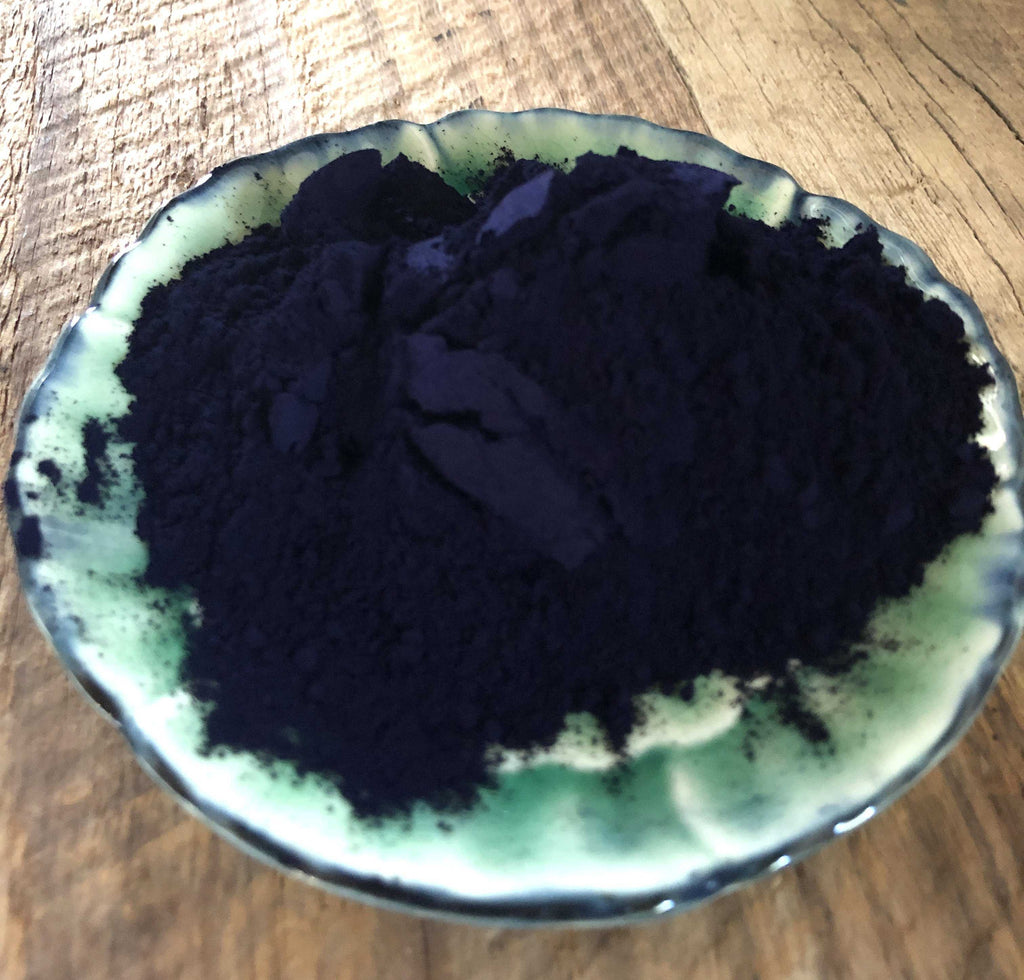 Natural Dyes - Indigo - Indigofera Tinctoria
Indigo - Indigofera Tinctoria is powdered indigo imported from Southern India.
This is a natural, pure plant product. There are numerous ways to make an indigo vat for dyeing. I suggest finding a good book, doing some research online or take a workshop. Indigo is magical to work with and creates a blue like no other.
100% natural indigo.
Indigofera Tinctoria
Produced in Southern India
We do not supply instructions when purchasing indigo by the ounce. We do supply detailed instructions with our indigo kits.
Be sure to check out our Mordants and Assists