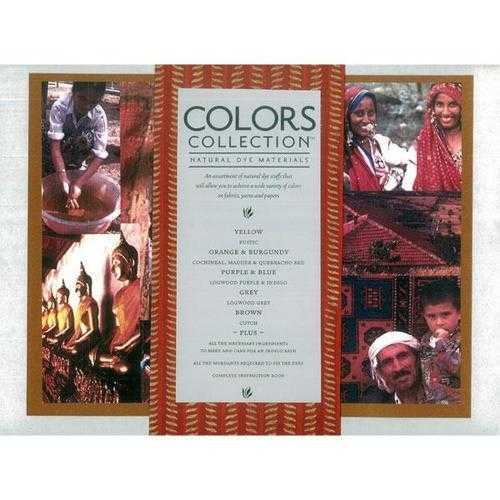 Natural Dyes - Earthues Color Collection Kit
Earthues Color Collection Kit
We are proud to partner with Earthues to sell their bestselling natural dye kit!

This kit contains 7 exotic colors of natural dye extracts, indigo and all the necessary ingredients to make an indigo vat, two nontoxic mordants, one scour, one color changer, a 48-page instruction book, mask, gloves and pH indicator strips.
The kit dyes approximately 40 lbs of fiber to medium shades.

Note: Does not include sodium hydroxide, which is available at your local hardware store.
**Buyer responsible for import/export rules to their country.**

Know your laws! Not all products are legal to ship to your country and may be seized by customs. We cannot offer refunds or reships should this happen.