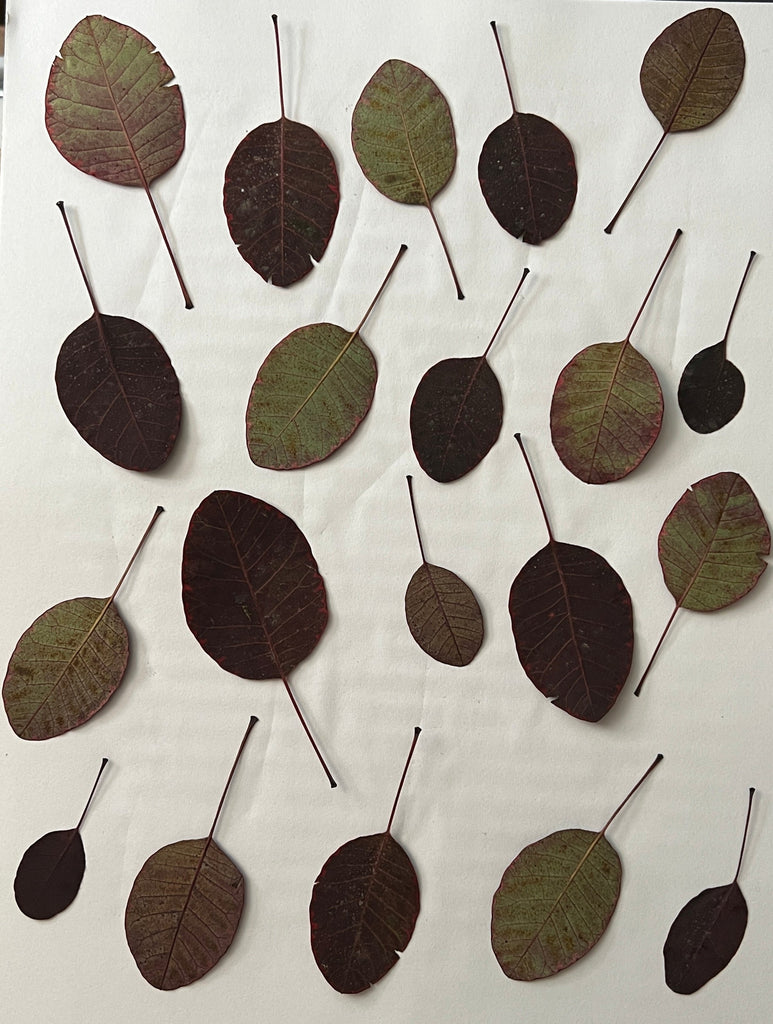 Natural Dyes - Cotinus Leaves – Pressed Leaves
Cotinus (Smokebush) Leaves – Pressed Leaves

Loved by eco-printers for the natural blue shades they can produce!
Depending on the mordant and fiber the Cotinus leaves can produce a range of grays, browns, and blues.
The pressed leaves can also be used for paper crafts – cards, invitations, and more!
The fresh, untreated leaves are pressed for two weeks at my studio in Roanoke, VA.
Sold by 20-pressed leaves or 40-pressed leaves.
The leaves range in length from 1" to 2".
**Buyer responsible for import/export rules to their country. **
 Know your laws! Not all products can be legally shipped to your country and may be seized by customs. We cannot offer refunds or reships should this happen.