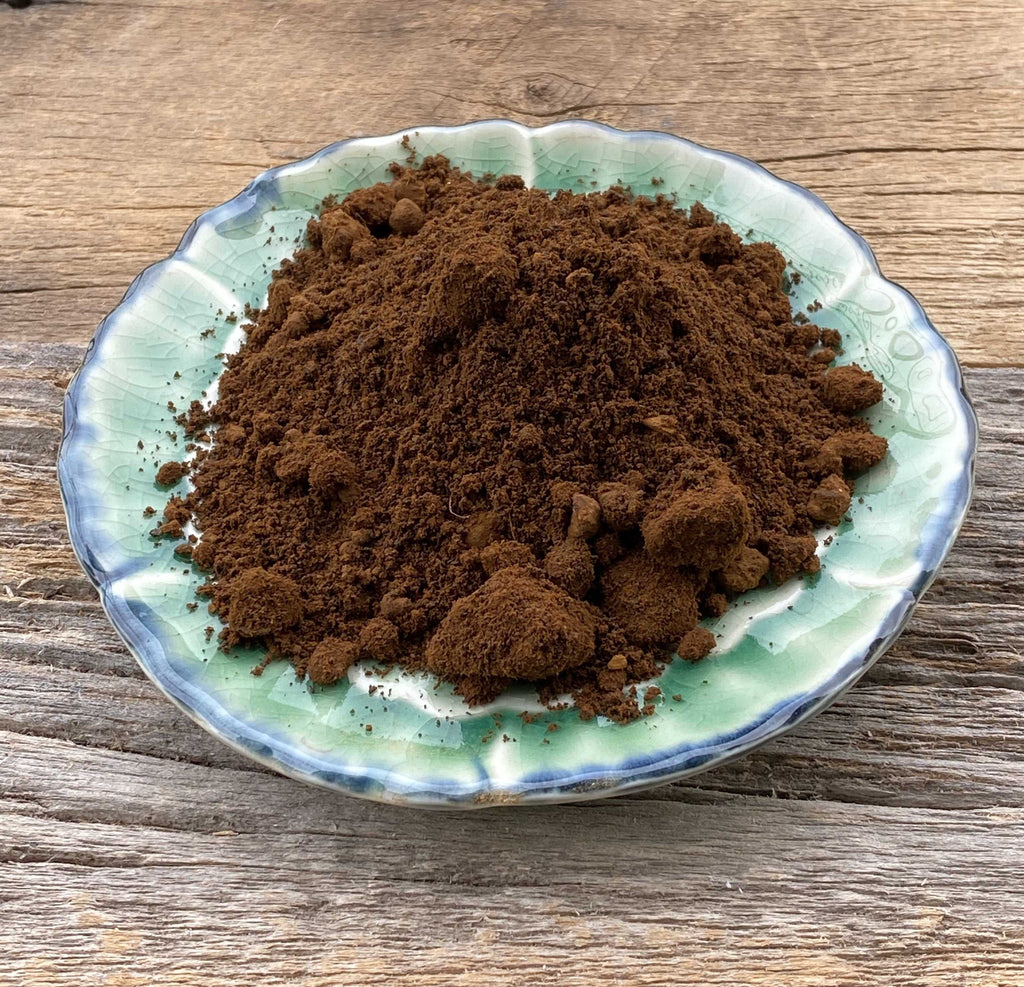 Natural Dyes - Eupatorium Extract
Eupatorium Extract Colors: soft yellows to oranges

Eupatorium (Ageratina adenophora) is in the Aster family. Widely used in India, where it grows wild.

An iron mordant will produce moss-greens
Over-dyed in Indigo will give beautiful deep greens

Mordanting:
For protein fibers, use alum mordant at 15% WOF.
For cellulose, mordant with tannin at 8% WOF and then either alum at 15%, or aluminum acetate at 8%.

How much dye to purchase:
All natural dyeing is based on wog or wof - weight of goods or weight of fabric
Dyeing with the extract: Use at 10-15% WOF for a medium depth of shade.

**Buyer responsible for import/export rules to their country.**

Know your laws! Not all products are legal to ship to your country and may be seized by customs. We cannot offer refunds or reships should this happen.