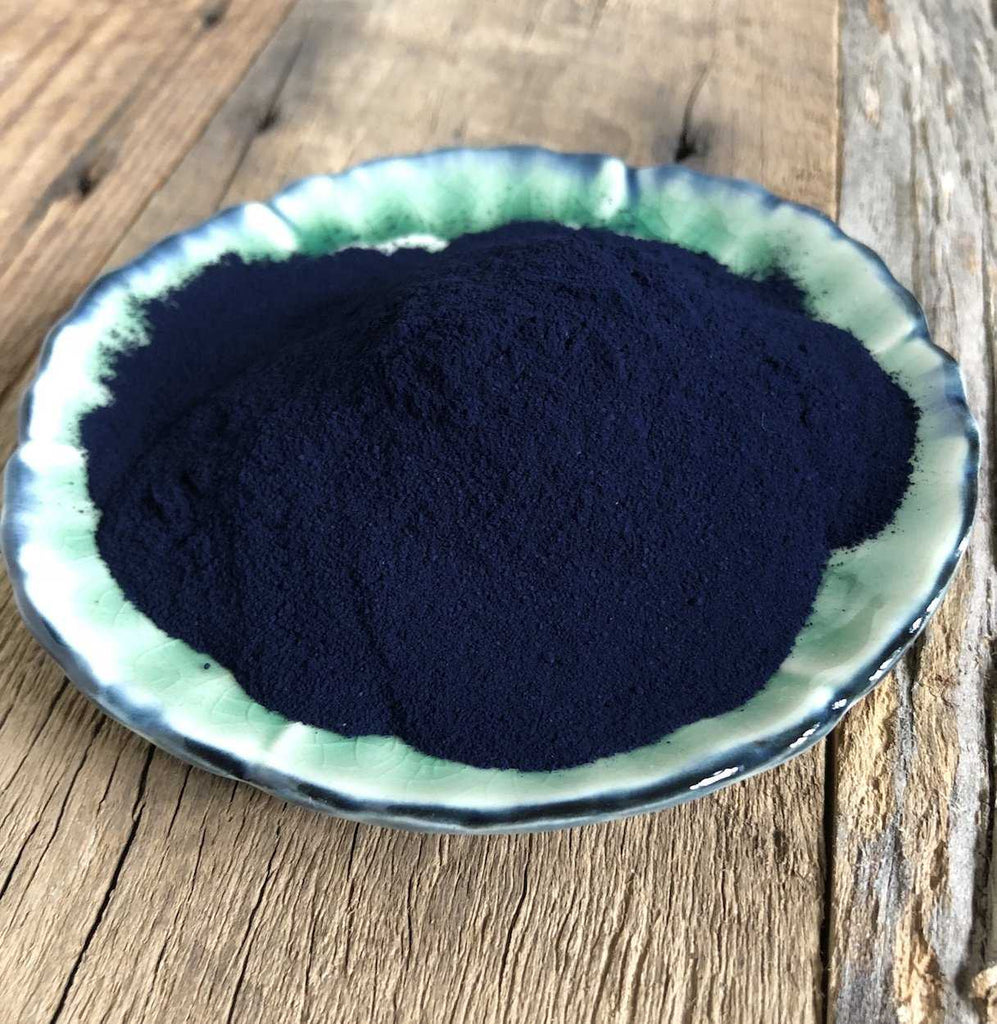 Natural Dyes - Indigo - Indigofera Tinctoria from Living Blue
Indigo - Indigofera Tinctoria from Living Blue
This Indigofera Tinctoria powder comes from a small NGO in Bangladesh - Living Blue.
We are pleased to be partnering with Living Blue to bring you their 100% Natural Indigo Powder!
When you purchase Living Blue's Indigo you are helping to support 3000 indigo farmers and over 200 artisans and dyers spread throughout hundreds of villages in northern Bangladesh.
Living Blue has impacted 5,300 people from 1,060 households, giving them work, a rise in income, and healthcare services! What started out as a dream has become a reality improving the lives of many. Living Blue - an initiative of CARE Bangladesh and Nijera Cottage and Village Industries.
This is a natural, pure plant product. There are numerous ways to make an indigo vat for dyeing. I suggest finding a good book, do some research on-line or take a workshop. Indigo is magical to work with and creates a blue like no other.
We do not supply instructions when purchasing indigo by the ounce. We do supply detailed instructions with our indigo kits.
Be sure to check out our Mordants and Assists