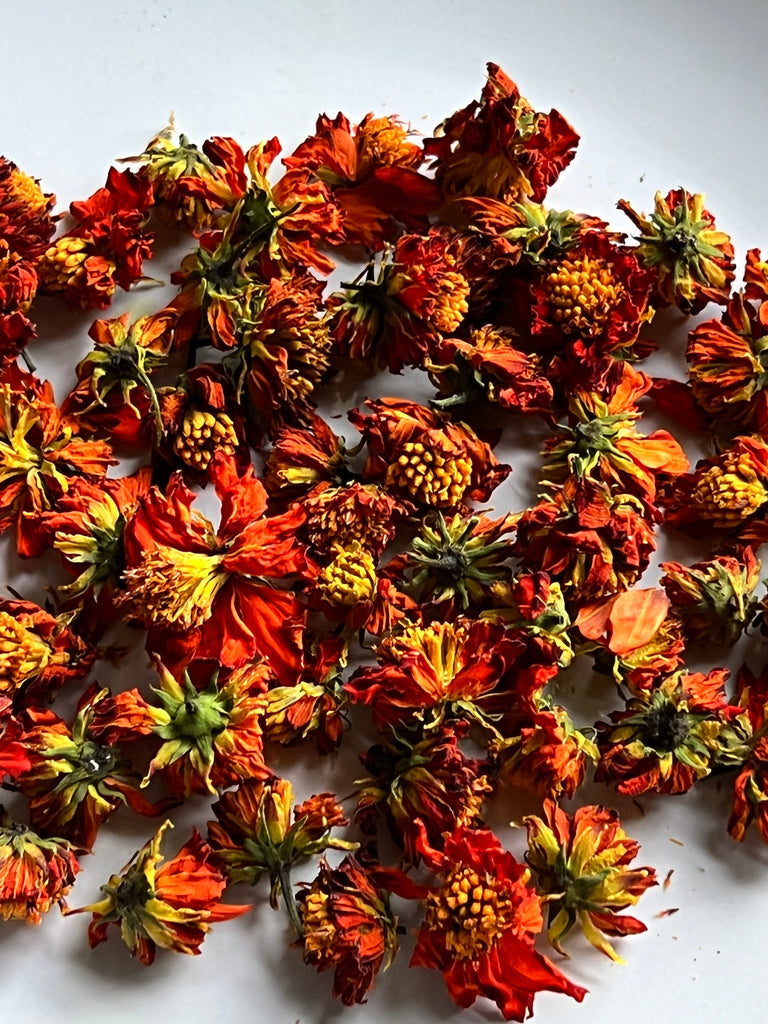 Natural Dyes - Sulfur Cosmos - Dried Flowers
The Sulfur Cosmos flowers are grown organically in my dye garden in Roanoke, VA.
Once harvested the flowers are sun-dried.
They give a beautiful golden-orange dye that can be used on pre-mordanted wool cotton or silk!
1 ounce of dried flowers (30 grams) will dye 6 - 8 ounces of mordanted goods (170 - 250 grams) to a lovely medium shade
**Buyer responsible for import/export rules to their country.**

Know your laws! Not all products are legal to ship to your country and may be seized by customs. We cannot offer refunds or reships should this happen.