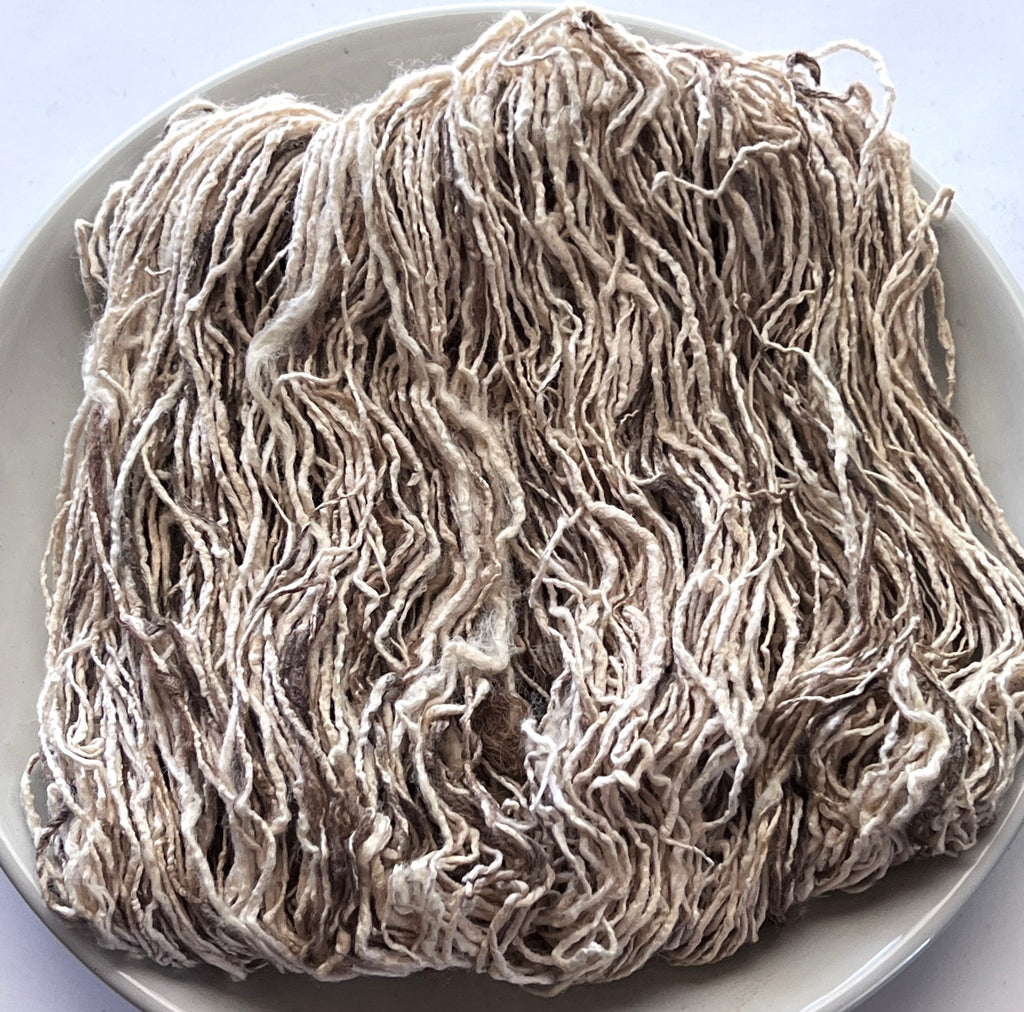 White Eri Silk and Peduncle Hand-spun Yarn
This unique White Eri Silk/Peduncle yarn is handspun in India.

Sold by the skein. Due to the nature of the process, the skeins vary in weight and are priced accordingly.
The yarn features light (the white Eri silk) and dark (the peduncle silk) areas and thick and thin areas.
It would make an excellent weft for weaving and an interesting texture when knitting.
It would also be a fun yarn to dye!